At the Salmon Inn we welcome people who want to get involved with local activities. We support local business and the activities they have to offer. We can arrange golf, fishing, shooting (game or clay), walking, cycling, quad biking and various other pursuits.
walking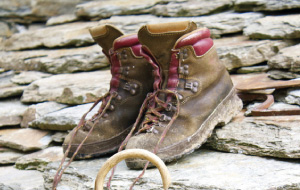 The Scottish Borders is the perfect place for walkers all year round – whether it's a gentle stroll or something more demanding. There are some 1500 miles of dedicated walking routes in the Scottish Borders where you'll often find yourself following in the footsteps of famous names from history.
The Borders has six national walks including over a third of the 212 mile Southern Upland Way and at Kirk Yetholm, the official finishing point for the 268 mile Pennine Way.
More information, can be found on the Website: Southern Upland Way
golf
Golfers are spoilt for choice in the Scottish Borders with 21 golf courses on offer, including Roxburghe, home of the Scottish Seniors Open.
fishing
All anglers will have heard of the River Tweed, famous for its salmon and trout fishing. In addition there are a number of rivers and lochs for which a permit to fish can be obtained.
cycling
The Scottish Borders boasts hundreds of square miles of forest trails and woodland tracks which are visited by mountain bike enthusiasts and cyclists from far and wide. There are many off-road trails for beginner's and families, or for the adventurous rider, the cross country bike trails which have steep climbs and exhilarating downhill sections.
More information, can be found on the website: 7stanes Mountain Biking
historic buildings
A famous son of the Borders, Sir Walter Scott, an early nineteenth century poet and writer, lived here and his residence, Abbotsford, is an historic treasure. There is an array of historic buildings in the Scottish Borders which can be viewed on the 'Visit Scotland" website.
More information, can be found here: Visit Scotland